Land Clearing and Forestry Mulching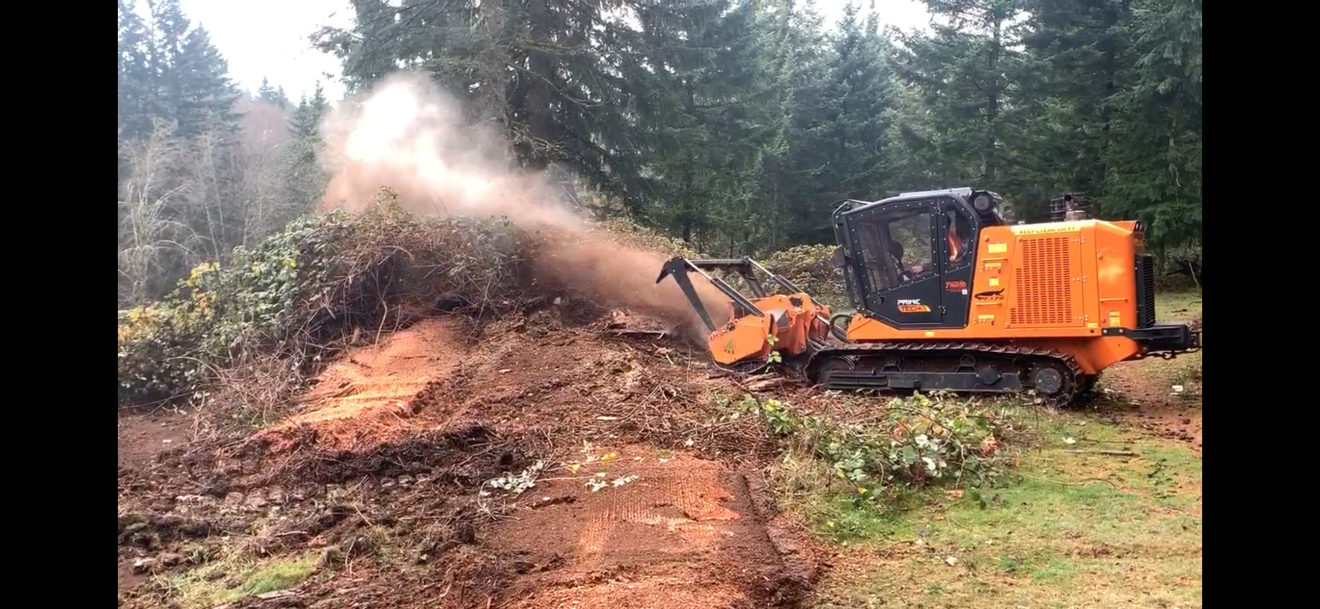 Eco-Friendly Land Clearing
We provide forestry mulching land clearing services. Forestry Mulching is the most effective way to clear your property or large land parcel. You do not need to haul away or create burn piles of brush and trees. Hauling and burning the brush and trees is almost always more expensive and takes more time than using forestry mulching. Our mulching service is an eco-friendly and cost-effective solution for your land clearing needs.
One of the benefits of mulching is it leaves topsoil in place and adds valuable nutrients while also preventing erosion. Our mulching machine can remove and mulch trees up to 12″ in diameter. Powered by a 100 HP turbo diesel it shreds the vegetation in its path. Blackberries, Scotch Broom, Alder Trees, Fir Trees, Vine Maple, rotten logs and stumps, Hazelnut / Filbert, Salal, even down to grass.
What can land clearing using forestry mulching do for you?
Land and lot clearing
Right of way clearing for power lines, pipelines, cell towers, roadways and driveways
New construction clearing
Hunting, hiking, horse, ATV trails
Forest or tree thinning
Storm debris clean-up
Commercial clearing
Timber or logging clean-up
Expand your property
Viewscape clearing
Fire prevention
The Benefits of Forestry Mulching
Forestry mulching can preserve your home and other buildings from wild fires
No permits needed
Increase your land value
Trail construction
Returns natural material to the ground
Retards regrowth of vegetation
Protects against erosion
Expands usable property
Less ground pressure
One step process that leaves no brush piles
Less expensive
It makes your property look just great!
Interested in Land Clearing and Forestry Mulching? Contact us!