Blackberry Management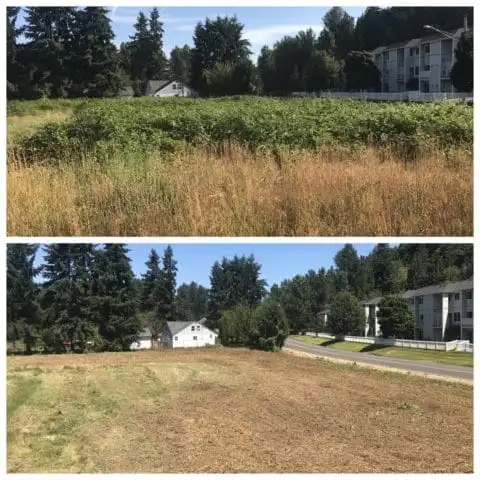 Remove scotch broom and blackberries
NW Green Clearing is here to help you take back your overgrown property. Getting rid of these invasive weed species for good requires multiple steps. That's why we offer complete eradication management plans that are economical, and ecologically friendly. Here are our recommended steps (may vary for certain applications).
Our 4 Step Process:
Step 1 – Mulch
Mulch (grind) the invasive species. Our mulching machines grind the vegetation into a nutrient rich mulch that you do not have to pay to haul away. This mulch helps with erosion and suppresses new growth even if no other steps are taken. But why not just haul the debris away? Here's why: for a large infestation it will be impossible to remove every root that could grow back or every seed that has dropped over the years. (see next step) For a small infestation direct removal may be the best option but diligent follow up is needed as well.
We have a variety of mulching equipment in our fleet to fit the needs of a wide range of projects.
Step 2 – Till Roots
Till the remaining roots of the invasive species (may not be recommended for steep hillsides). By tilling and dislodging root systems we lessen the ability of plants to regenerate. This step also helps incorporate the mulch into the soil.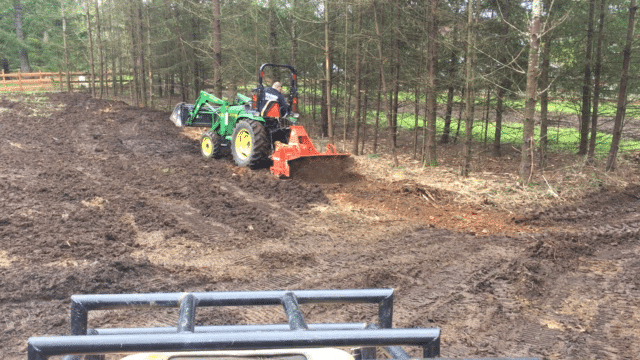 Step 3 – New Plantings
Plant. Bare dirt is the best place for invasive weeds to grow, so you need to plant something. Grass is the most common option. Healthy grass not only looks attractive but prevents weed seeds from getting into the soil and germinating. We offer a few different options of seed depending on the application.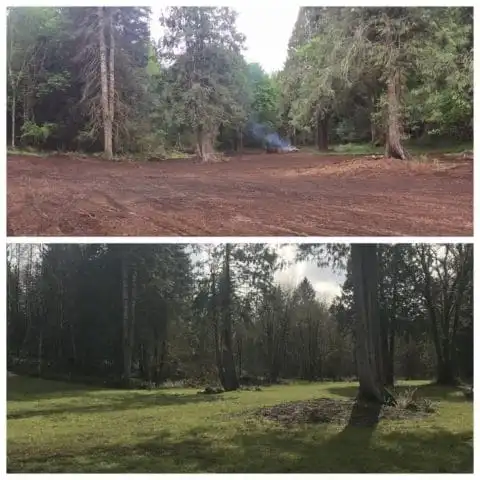 Step 4 – Monitor & Maintain
Monitor & Maintain. Now that your pasture has been rehabilitated you do not want that work to go to waste. Weed seeds can be transported to your property from outside sources such as wind, birds, etc. through routine monitoring, the use planting of beneficial plants and mowing as need you can enjoy your pasture for years to come!
Interested in Blackberry Management? Contact us!